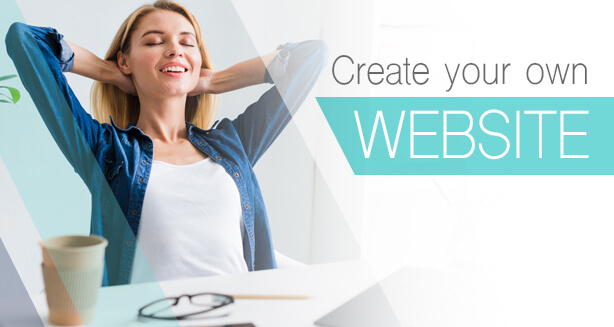 WHAT IS VIGEOWEBSITE?
Vigeowebsite is the most innovative Service that completely transforms the concept of Website Builder.
Vigeowebsite is the easiest way to quickly launch your new website.

No technical skills or experience is required.

You just have to add your information to in a couple of hours.

Following few and very simple steps, generate a modern, powerful, dynamic website that works perfectly on any device of any size.
Vigeowebsite include all the features you need to create and manage your website from any device you have on hand.

Whether it is a desktop, a laptop, a tablet or even a smartphone, from any of these devices you can use all the features of Vigeowebsite.

Connect to Vigeowebsite from wherever you are and whenever you want.

Easily make any changes you require to automatically update your website.
We do all the Technical Work
We will always do all the technical work for you.

You will never have to worry about installing and configuring anything.

We will keep everything updated so that your website uses the latest technologies.

You will not have to do anything, all our updates are automatic.

We will inform you about each of the updates and new features we have incorporated into Vigeowebsite.
Knowledge Base.

Helpdesk Support.

Live Chat Support.

24/7 Technical Support.




WHAT INCLUDE?
Vigeowebsite includes everything you need!
Full Layout Template

Unlimited Configurations

Ready for Multi-Languages

Contact Form & PDF Upload
Manage your Website

Full use from your Devices

Automatically Scale and Compress Images

Admin Control Center
Domain Register

Domain Transfer

Whois Privacy

Unlimited Domain Pointers
10 Email Boxes

Webmail Access

SMTP, POP3, IMAP

Corporate Email
MSSQL Database

SSD Storage

Disk Space Scalable Automatically

Bandwidth On Demand Automatically
Automatic Data Backup

Redundant Storage

7 Day Cycle

Free Restore
Site Verification

Google Analytics

Facebook Open Graph

Twitter Cards
Themes Pack

Unlimited Color Schemes

Upload Custom Themes

1-click to Change Theme
SSL Certificate

OAuth 2.0

Site Guard

Two-Factor Authentication with SMS
Sign-In & Live Chat

Google Maps

Tinify

Twilio
Always Free

Knowledge Base

Support

Website Build Service
Online Shop

Mobile Apps

V-Market

V-Social